No Use without permission. All photos copyright John Dyer 2002
SparX's Arcs

Just the exciting stuff here. The end product!
Photography and Tesla Coils by John Dyer

The Saint Patrick Coil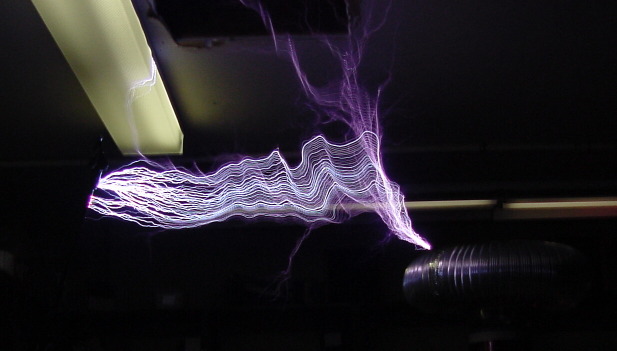 Some nice 3-4 foot Arcs going to ground rod, fluorescent, ceiling, anywhere it CAN!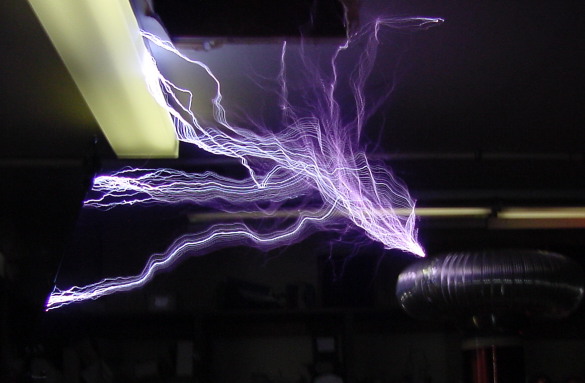 Time to go out to the shop, where the streamers could stretch....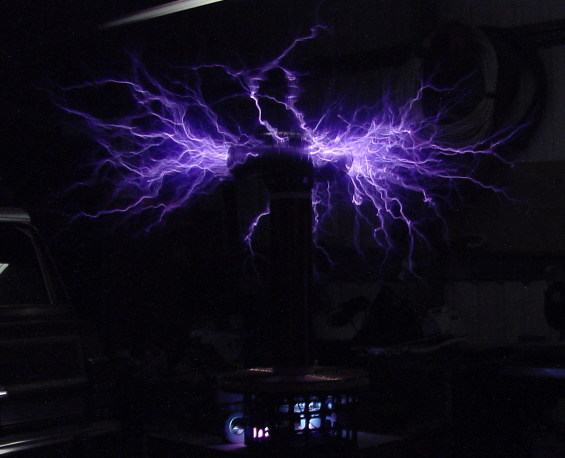 This is a poor shot, but the streamers are 3 to 4 feet, with no target, just free air!
The fluorescent is at about 12 feet off the ground, and was lighting up well.
Best SparX yet, Saint Patrick's Coil !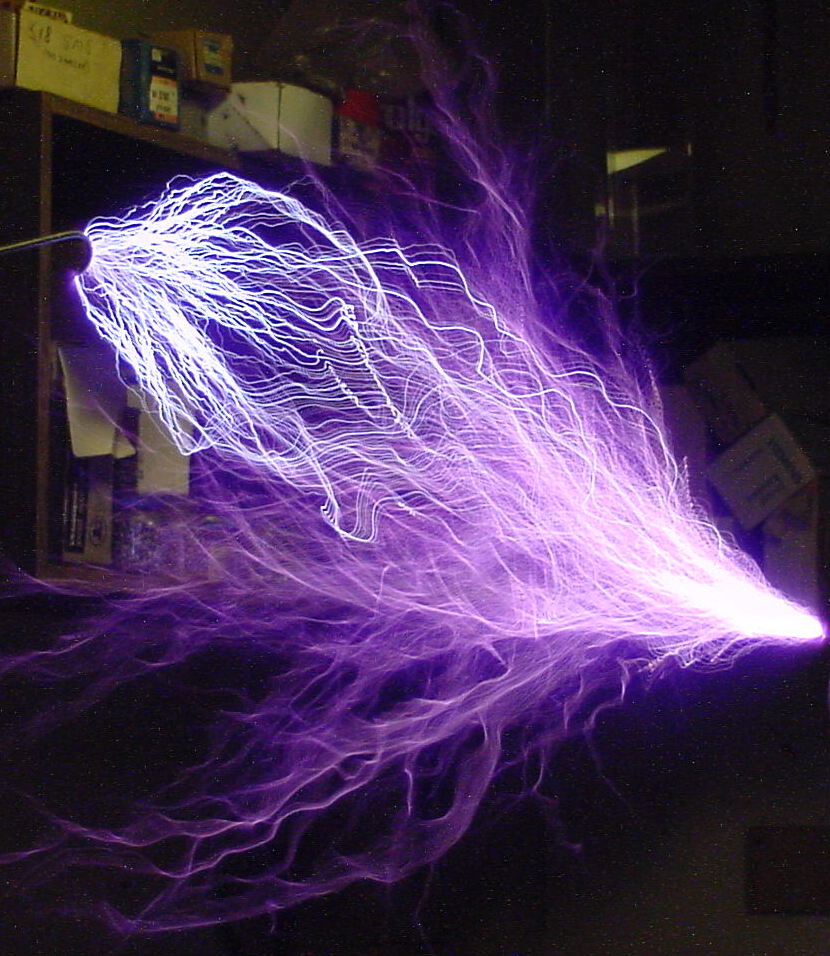 Great 8 second exposure of some 28" streamers. Breakout point right is a nail, and left ground is a "Jesus" stick.

Surprise! A copper toilet tank float provides beautiful breakout.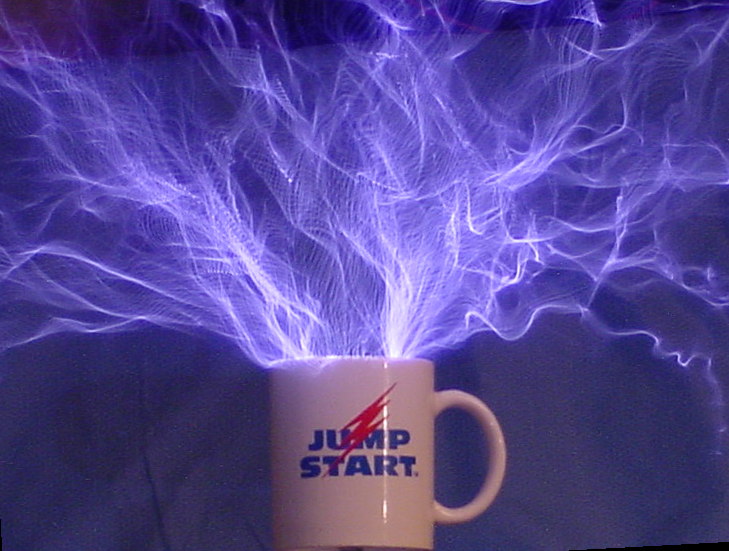 A cup of good coffee perhaps? The Jump Start Cafe - West coast's best roast - Coffee Works commissioned this work.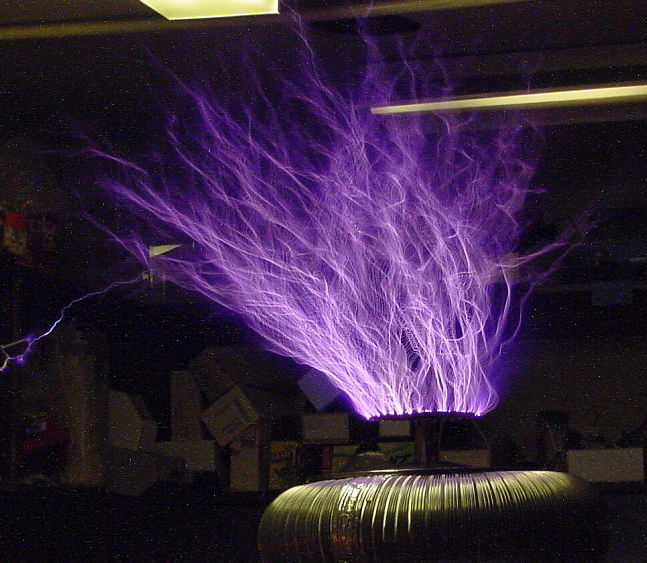 The top load here is a 7" saw blade! Hot streamers danced off the teeth in this 4 second shot.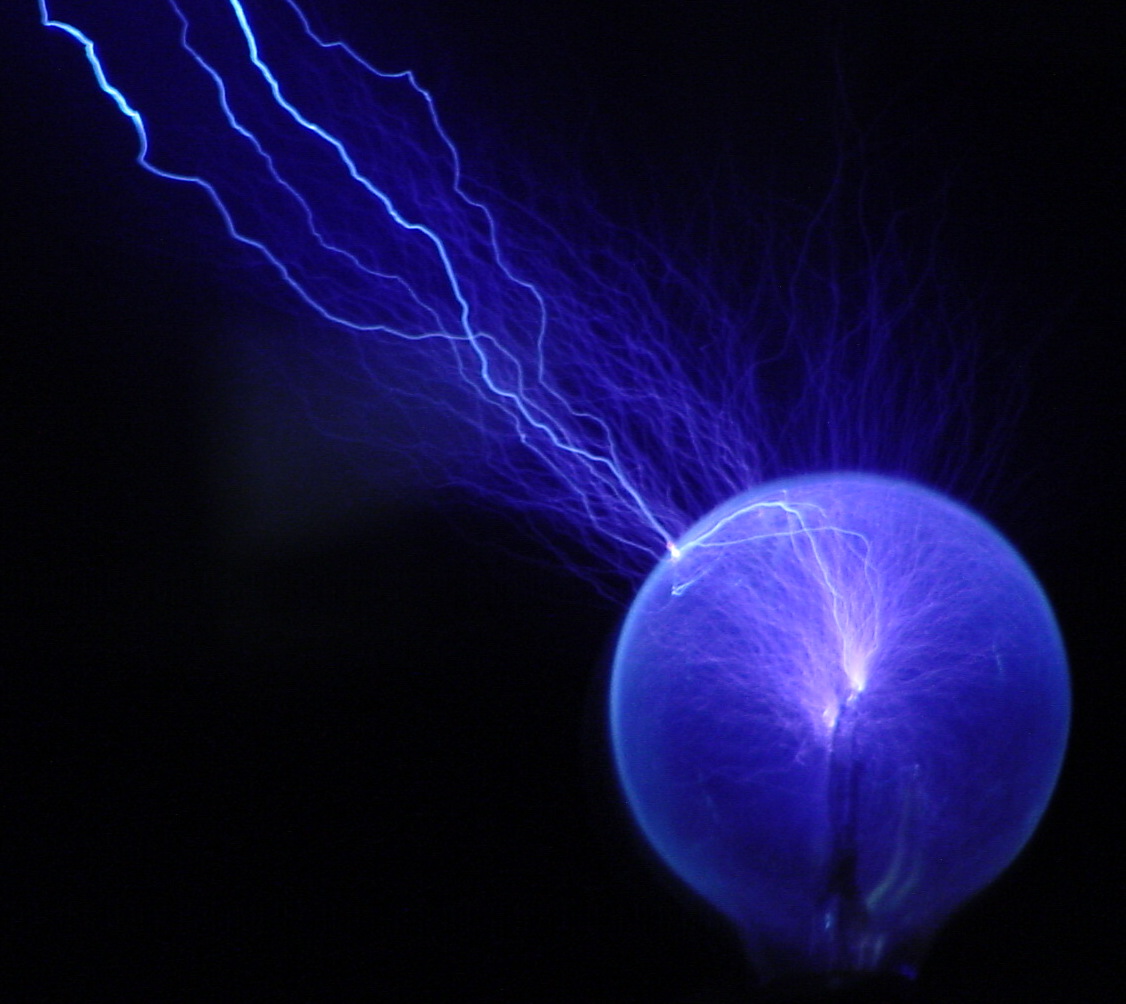 Nice screensaver, and cool shot of a bulb that gave it's all for science!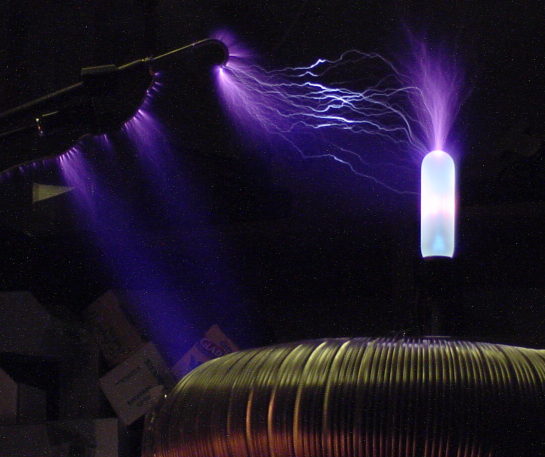 Another day, another bulb bites the dust. Note the corona from the ground lead to toroid.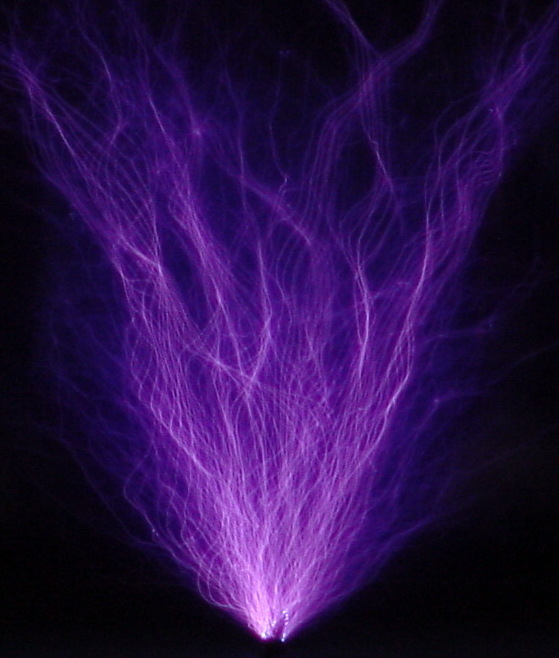 Just a simple 1/4 20 bolt as a vertical break out point. Looks like an electric feather duster!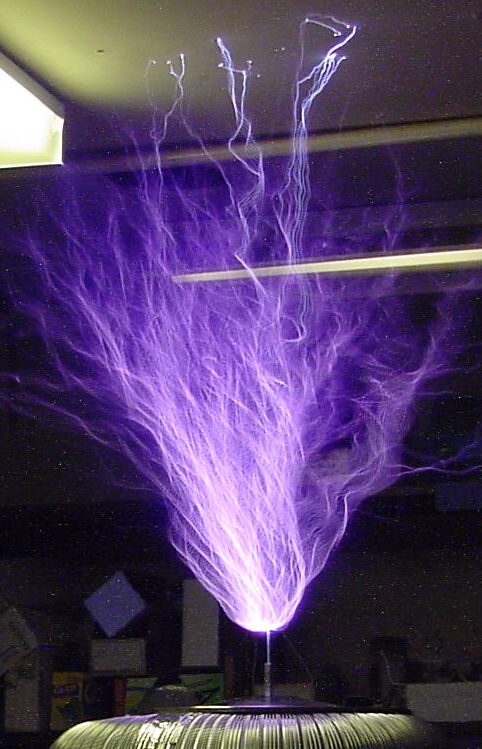 More vertical discharge. This time look at the "pooling" at the nail heads in the sheetrock! None of the lamps you see illuminated were turned on. The intense field lit them like they were, though.



To meet the man behind the legend, or to
email me, go to
JohnDyer.com



Feb 12 2005 counter reset